Just getting into the world of self balancing scooters? If so, it is safe to say that you are not an experienced rider, so you may be wondering which of these vehicles is the best
hoverboard uk
for beginners. We have the answers. Below are the top rated picks for those who are new to riding on two wheels.
HOT DEAL
1. Air Chrome Rose Gold - The Best Hoverboard For Beginners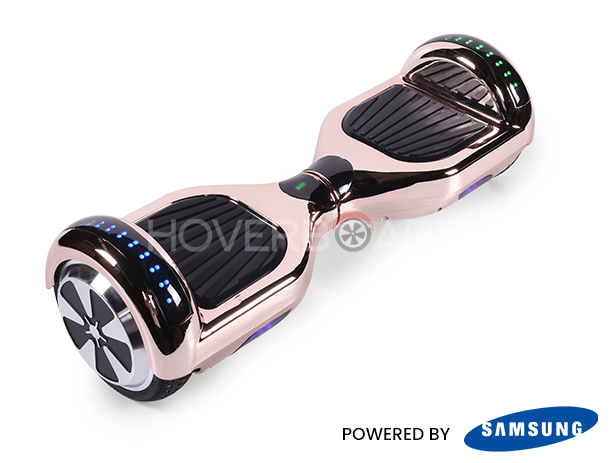 This self-balancing beginner hoverboard electric scooters is the absolute best for beginners and pros will love it as well. The powerful 350 watt motor and 4400 mAh battery make it a real performer with speeds up to 12 kilometers per hour and a long 12 KM range. It also boasts 6.5-inch wheels with solid rubber tires. This is a smooth ride. We also loved the fast charge time of 2 hours, the tough build quality and the 100 KG rider weight limit. LED lights are on board for night rides as well. Plus it has and a Bluetooth speaker and is waterproof. This model makes it easy to get started riding hoverboards.
Pros:
Perfect for beginners
Fast charge
Great speed and range
Excellent Battery Life - L-ion batteries
Single charge
Carry Bag
Safety Standard
built in bluetooth speakers
Cons:
For the beginner, there are no cons
Buy Now
2. Air Red Chrome - Best Hoverboard For Kids Who Are Begining
Time to fly while you buying a hoverboard, The Fly Plus is an excellent hoverboard for kids who are just getting started. anyone, This self-balancing scooter features a BlueTooth speaker, a 2 hour charge time, LED lights, and a powerful 350-watt motor to round things out. The 6.5-inch wheels have solid rubber tires provide a smooth ride on the road with a top speed of 12 Kilometers per hour. Charge time is 2 hours or less. A full charge of the battery will yield a range of 12 kilometers. Plenty to get you around with your friends. The maximum rider weight is 100 Kilograms It has plenty of power and great features. This hoverboards self balancing for kids is also ul2272 certified.
Pros:
Great features for kids
LED lights
Nice Speed and range
samsung battery
Cons:
Buy Now
3. Ranger Pink Galaxy with Pro Kart - Best Budget Hoverboard For New Riders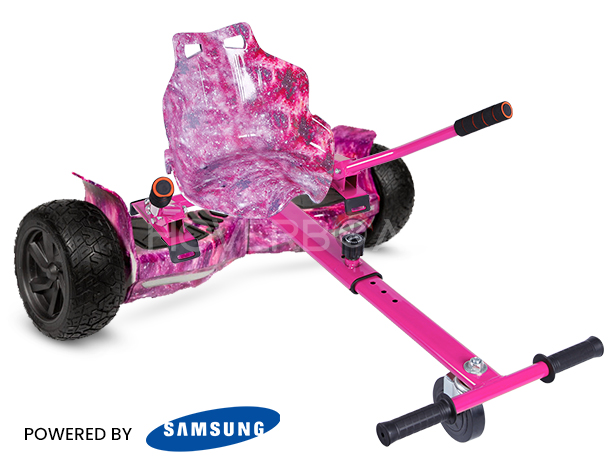 The Disco
Swegway hoverboard
is a great budget model for new riders. It sports 6.5 inch wheels, color-changing LED lights, a lightweight design, and a Bluetooth speaker for your music needs. You are getting some great features for a great value. It performed excellently with a maximum speed of 12KMH and a charging time of 2-3 hours that will give you up to 4-6 hours of use time. That is a lot of bang for your buck. This hoverboard is powered by 2 x 350W silent drive motors. This model is popular with kids and it performs just as well as our other top picks. We really liked it.
Pros:
Great Price
Great Performance
4-6 hours use time
Cons:
Charge time is good, but could be faster
Buy Now
4. Roller Flame Hoverboard For Beginners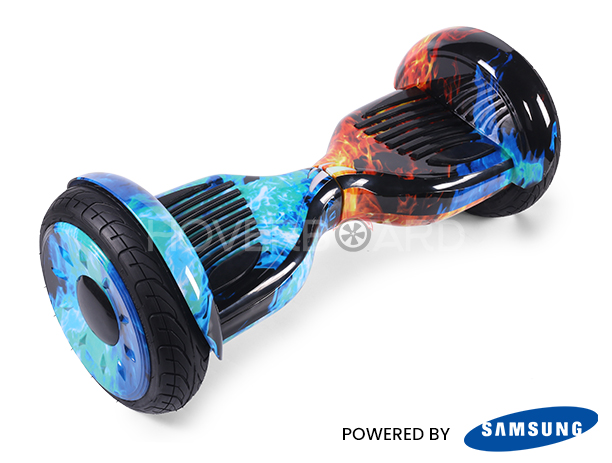 Razor makes some terrific hoverboards and this is their best currently. It has a range of 15 miles and a top speed of 6 miles per hour, making it great for new riders. The Razor Hovertrax 2.0 is a safe starter for kids. Other features include silent 350-watt dual hub motors, a run-time of up to 115 minutes. LED lights and a max rider 10 inch hoverboard weight limit of up to 220 lbs. Kids will get a smooth ride at a safe speed.
Pros:
Durable
Good range
Looks great
Cons:
It could be faster
Not many features
Buy Now
5. Roller Black Camo - Best Cheap Hoverboard For New Riders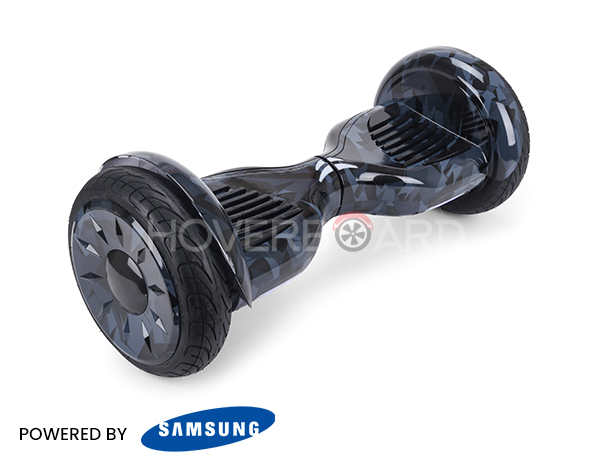 This entry-level hoverboard from Swagtron is a good first hoverboard for kids. The learning mode restricts speed for safe practicing and they can switch to the standard mode when ready. It has a max speed of about 7 mph with a 7-mile range and can hold up to 187.4 lbs. The footpads are designed for smaller feet as well. This one is a smooth ride for kids that aren't used to riding, but others can also enjoy it. You likely know this hoverboard brand because of popular models like the Swagtron T1 and the Swagtron T580. They are one of the best brands around.
Pros:
Geared toward new riders
Safe speed
Cons:
Designed for younger riders, so may not be for everyone
Buy Now
6. Roller Blue Galaxy With Hoverkart - Best Entry-Level Hoverboard For Kids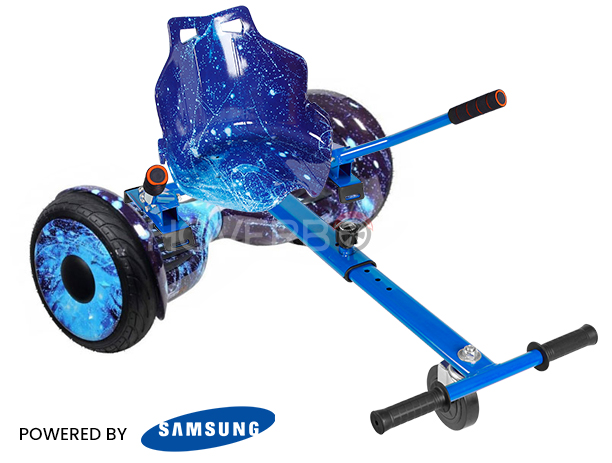 The Sisigad is a great overall selfbalancing scooter for kids rather than adult beginners. It also has just enough features to please them. It has the standard 6.5 inch wheels, LED lights and a Bluetooth speaker. Being an entry-level
hoverkart
hoverboard with Bluetooth, don't expect fast charge. This one has a long charge time of 3-5 Hours. Two 300 watt motors power it up to 9 miles per hour. See what I mean? Just enough for kids. You can expect a range of 6-9 miles. It is a performer that runs smooth and is reliable all around. Very easy to ride. And like the rest of our picks, it is safety certified.
Pros:
Perfect for beginners
Good speed
Cons:
Buy Now
7. Ranger Pink Camo Hoverboard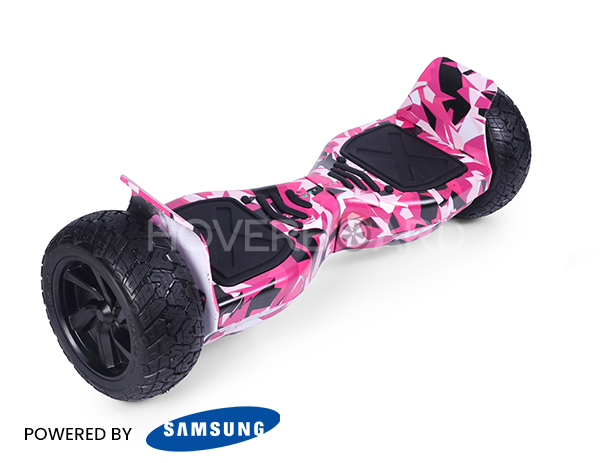 The Swagtron T580. It has a top speed of 7.5 mph and 200W dual motors, offering some get-up and go for inexperienced hoverboard riders, but not too much. It hits a range of 8 miles per full charge with a rider weight capacity of 220 lbs. 6.5" hard rubber tires are the perfect size for novices. A smooth ride and durability round it all out, but it also has speakers to play music, training modes, a map function, and app control.
Pros:
Safe speed
Good range
Fun to ride
Cons:
Not enough here for experienced riders
Buy Now
8. Ranger Hip-Hop With Hip Hop Kart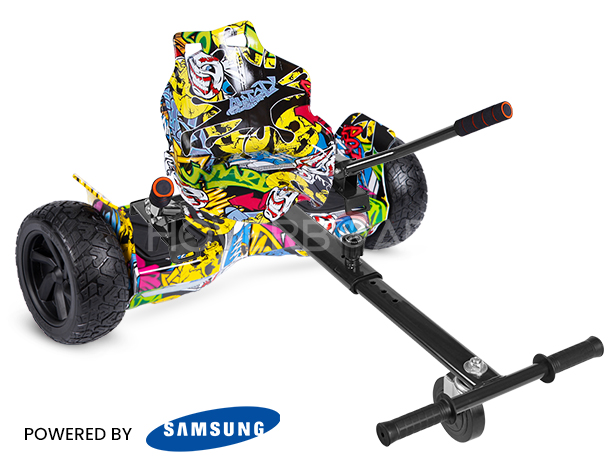 The Felimoda hoverboard is a great entry-level vehicle for adults who are learning. Self-balancing technology makes it easier and safer for beginners to get on and balance. The 300-watt dual motors are powerful enough to get you comfortable riding, but not too powerful. It tested well, performing perfectly for new riders. This ride delivers a top speed of 9mph with a range of 10-12km on a full battery. Perfect for a beginning adult.
Pros:
Great for new riders
Nice range
Cons:
Buy Now
9. Roller Green Camo Hoverboard For New Riders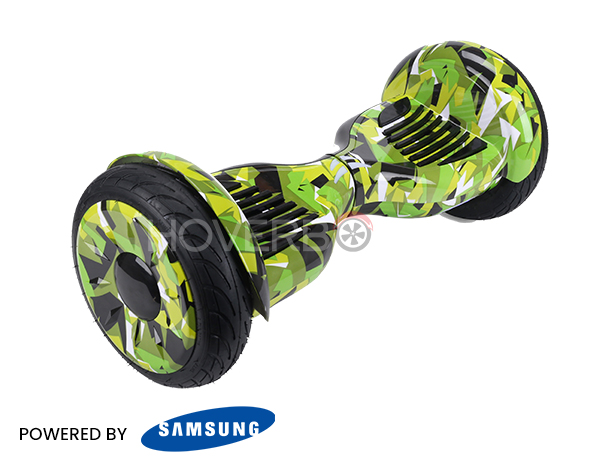 For those who are new to hoverboards but still want to go off-road, the Epikgo will help you learn how to ride on different terrain. It has 400W Dual Motors, a range of 10 miles on a single battery charge, and will handle grass, mud, and sand. Most adults will fit the maximum weight limit of 240 pounds too. This all-terrain vehicle is the perfect way to get started off-road.
Pros:
Great for off-road learning
Performs well
Cons:
Experienced users can find more features elsewhere.
Buy Now