1. Ranger - Safest Hoverboard Of The Year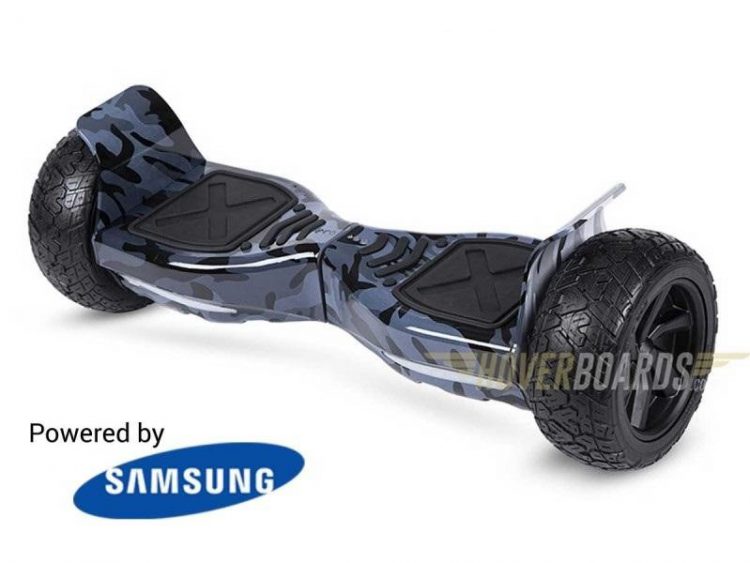 Safety is the top consideration when buying a hoverboard for kids. The Drifter checks all of the boxes when it comes to a safe ride. The Drifter has all of the features that riders want. A powerful 450-watt motor, 8.5-inch solid rubber tires and Bluetooth speakers. It has a maximum sped of 15 KM/H and is also completely safe thanks to CE and ul2272 certification. It also has a CE Certified UK Charger and a certified SAMSUNG Battery. The Drifter
hoverboard
is perfect for new or experienced riders.
Pros:
Powerful motor
Speakers
Quick charge time
Cons:
2. Air Blue - Safest 6.5 Inch Hoverboard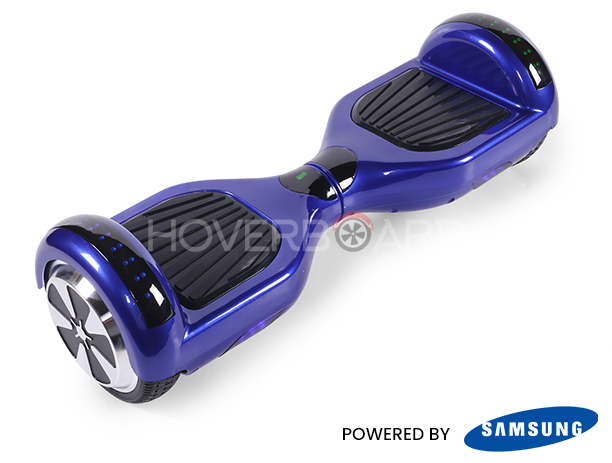 HOT DEAL
If you are looking for a safe and all-around excellent hoverboard, the FLY Plus is our top pick. It comes with a BlueTooth speaker, a 2 hour charge time, LED lights, a 350-watt motor and 6.5-inch wheels with solid rubber tires. It is a smooth ride with top speeds of 12 Kilometers per hour. This 100% safe UK Certified balance board has a charge time of 2 hours and a range of 12 kilometers with a maximum rider weight of 100 Kilograms. It rides smooth and is built for safety and durability.
Pros:
Perfect features for kids
LED lights
Great speed and range
Cons:
Not quite as fast as our top pick
3. Roller with Classic Kart - Safest Hoverboard For Kids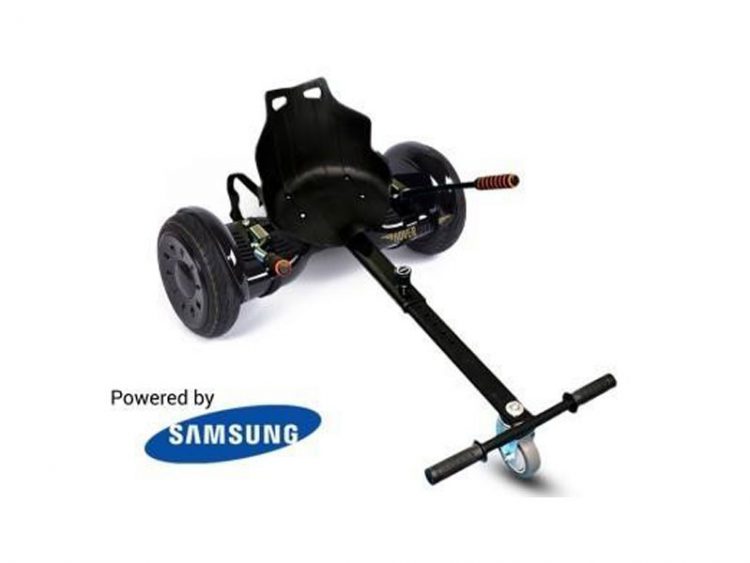 The Monster has 10-inch inflatable rubber tires for the smoothest ride, a top speed of 14 KM/H and a range of 12 KM per charge of the li-ion battery. It is a great riding experience. The BlueTooth speaker is also here for the music. It is also ul2272 certified, with a CE Certified UK charger and a CE certified Battery, making it a very safe choice for kids. It has a maximum rider weight of 120 KG, while the 400-watt motor has some real power. The all-terrain off-road tires perform excellently on gravel, grass, mud, and road. It charges up in just 2 hours.
Pros:
Large tires
Great Speed
All-Terrain tires
Cons:
4. Air Blue with Classic Kart - Safest Hoverboard For Young Kids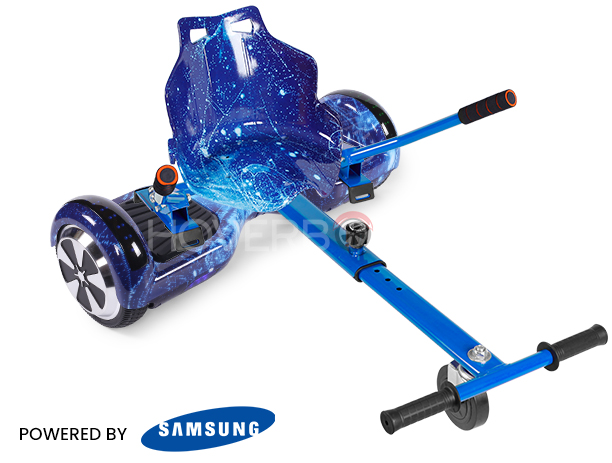 If you are looking for a hoverboard for young kids, you can rely on the safety of the Disco Swegway. It has 6.5 inch wheels, color-changing LED lights, a Bluetooth speaker, and a great price. It also has a maximum speed of 12KMH and charging times of to 2-3 hours per charge for 4-6 hours of riding time. Most importantly, it is safe with UL2272 certification and a CE certified battery and charger. It is powered by 2 x 350W motors.This top-rated
Hoverboard For Kids
is a hit with kids and it performed well in our tests.
Pros:
Great price
Solid performance
4-6 hours use time.
Cons:
5. Air White Hoverboard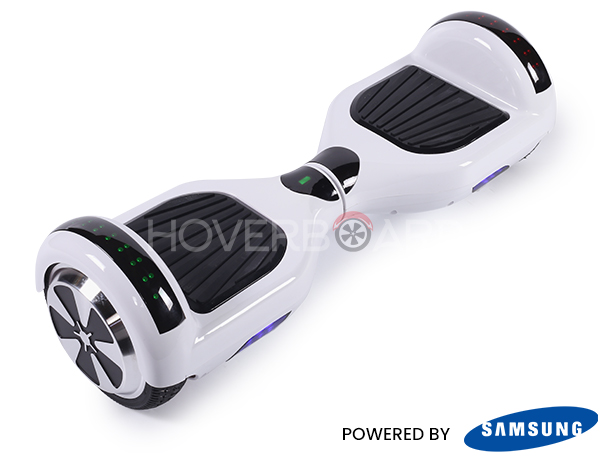 Razor is a hoverboard brand that is known by all and the Hovertrax 2.0 is another winner. This two-wheeler has a range of 15 miles and a max speed of 6 miles per hour. That is a nice and safe speed for kids and a great way to learn how to ride. It also brings 350-watt dual hub motors, and a run-time of up to 115 minutes. LED headlights are onboard as well as a max rider weight capacity of up to 220 lbs. Kids will get a smooth ride at a safe speed on this Ul2272 certified hoverboard.
Pros:
Great build quality
Safe speed
Looks great
Cons:
6. Air White Camo Hoverboard For New Riders
If you are looking for a good entry-level hoverboard, the Swagtron T5 is a safe choice. It has a training mode that restricts speed for safe riding while learning. It has a max speed of about 7 mph with a 7-mile range and can hold up to 187.4 lbs. Since the footpads are designed for smaller feet kids fit perfectly, though adults can also ride it. You can expect a smooth ride, much like other Swagtron models like the Swagtron T1 and the Swagtron T580 for instance.
Pros:
Training modes
Safe speed
Cons:
Designed for younger riders, though adults can ride too.
7. Ranger Blue Camo Hoverboard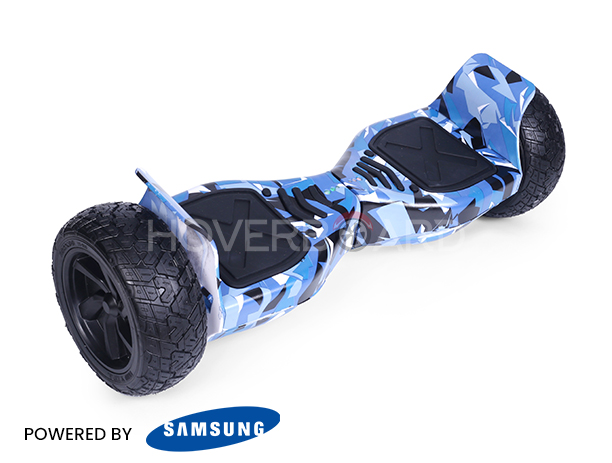 The Gyroor Warrior is our safest hoverboard for off-road. With LED lights, 8.5-inch all-terrain tires, Bluetooth speakers, a 700-watt motor and a max speed of 9.95 miles per hour, this is a quality and safe vehicle. The lithium-ion battery charges in 1.5 to 2 hours. So no long wait times. The range is decent as well on a full battery is 7.5 to 9.5 Miles. It is also water-resistant, with a max capacity of 265 Pounds. It performed great in our test results both on the road and on off-road terrains like gravel, rough dirt. This self-balancing scooter does get stuck on occasion, but it is a lot of fun to ride and performs well otherwise.
Pros:
Large tires
Safe top speed
Cons:
8. Ranger Black Camo With Classic Kart - Safest 8.5 Inch Hoverboard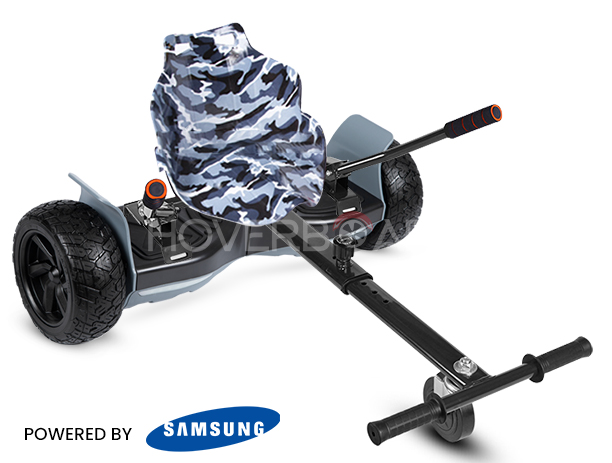 The safest hoverboard with 8.5-inch tires is the Gyroor G-F1. This all-terrain hoverboard has powerful 700-watt dual motors, with top speeds of up to 10 to 12 miles per hour. You can play music while you ride thanks to the built-in Bluetooth speaker. LED headlights are also on board for safe rides at night. It handled well on various terrain types and I had a great time testing it. This board is very easy to ride.
Pros:
Large tires
Powerful motors
Bluetooth speaker
Cons:
Geared toward experienced riders
9. Roller Hip-Hop - Best Segway Hoverboard - Safest Segway Hoverboard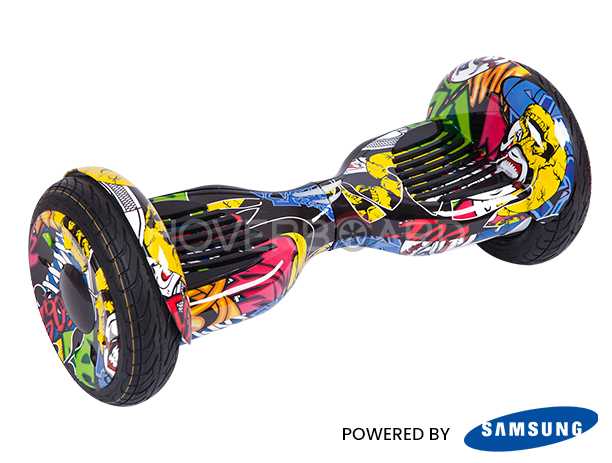 Segway Ninebot is a hoverboard brand that people recognize and you can see why after riding the Segway MiniPro. This model is great for both on and off-road traveling and is easy to ride. It packs in powerful 800-watt motors, and great build quality. But it is expensive. It has large 10.5-inch tires for a smooth ride over rough terrain. The kneebar takes some getting used to but it makes it easy to steer after you do. This model also has IP54 certification for water-resistance. LED lights will keep you visible at night and therefor safe. You can expect a top speed of 10 miles per hour and a 14-mile range on a full battery. There's also a mobile app and 3 riding modes, which includes a training mode.
10. Roller Blue Camo - Safest Entry Level Hoverboard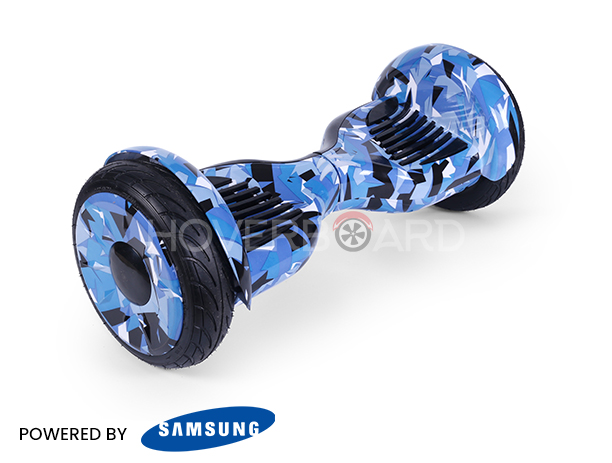 For new riders, the safest entry-level hoverboard is the Swagboard Twist. It features start-up self-balancing to make it easy to get on. It is made of durable ABS polymer and has dual 250W motors. A max speed of up to 7 mph and 4. 8 miles on a single charge equates to a safe child. It also has battery indicators and an LED headlight.