Every kid is crazy about hoverboards. Guess what? Adults are loving these modern vehicles as well. In fact, hoverboards for adults are a booming business thanks to companies like
Swegway
, Razor, GoTrax, SwagTron, Halo, and Segway making self-balancing scooters for kids and adults alike. But which is the best hoverboard for adults? We have the answers below in our reviews section and buyers guide.
HOT DEAL
1. Bundle Deal- Best Hoverboard For Adults

They don't call it the Monster for no reason. It's a beast. This ferocious personal transport has a lot of style, but more importantly, it has all of the right features for the best hoverboard for adults and kids alike. It is the best on 10" wheels. I had an absolute blast testing this adult hover board since it performed amazingly. It has BlueTooth onboard, 4400mAh Lithium-Ion battery, off-road tires, a top speed of 14KM/H, a range of 2 hours of continuous run time, and it charges in 2-3 hours. It also packs in 2 X 350W Silent Drive Motors, and auto balance. It handles well and those tires sure do give you the best ride. It is also ul2272 certified to meet safety standards, like the rest of the adult hoverboards in our list.
Pros:
Powerful
Great features
Great range
Cons:
Charge time could be a bit better
2. Ranger - Best Off-Road Hoverboard For Adults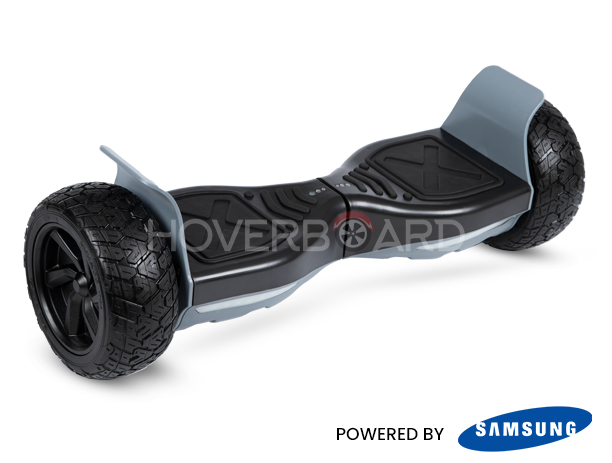 While our top pick can go off-road as well, the Drifter earns the spot for best off-roader for adults. No matter the terrain, this board handles it. I tested it in grass, gravel, woodsy terrain and mud. It handled each like a champ with plenty of power and speed. This selfbalancing scooter comes equipped with a 4400mAh Li-Ion battery that has a battery life of over 2000 charges. It will charge up in 2 hours or less. That maximum speed of 14KM/H and two 350 watt motors power through terrain while the Bluetooth sound system to play music during your adventure. It is a ton of fun and easy to ride.
Pros:
Bluetooth
Nice top speed
Nice range
Cons:
No cons that we could find
Buy Now
3. Roller with Classic Kart - Best Adult Hoverboard For The Money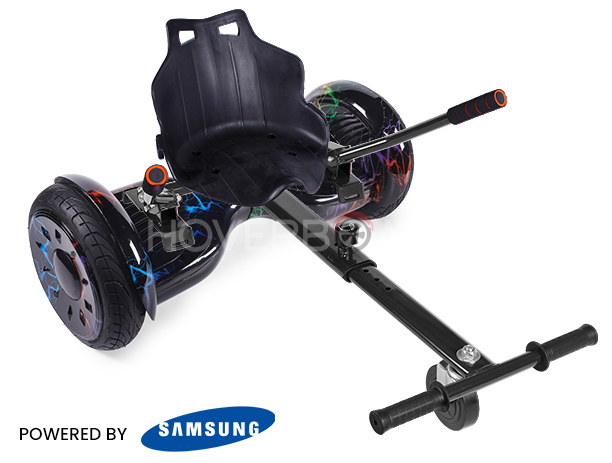 Adults need a little something more than they would get from a kid's hoverboard. They need a monster. This model lives up to the name with style and raw power and build quality. The 10-inch all-terrain tires will tackle both flat and rough terrain with a powerful smooth ride. With a maximum speed of 14KM/H you are in for an adventure. Charging times are 2-3 hours for a full charge and that will give you for 4-6 hours of range/ride time. 2 x 350W silent drive motors get the job done.
Pros:
Great value
Large tires
Great range
Cons:
No significant flaws found
Buy Now
4. The Drifter with Pro Kart - Best Adult Hoverboard For Commuting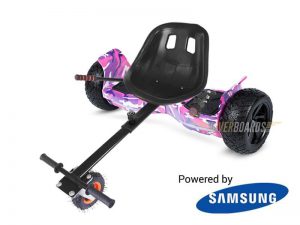 If a tank is more your style, the Hummer Swegway is a formidable big-boy toy. This personal transport handles rough terrain like a tank ready for battle. It is comfortable, offers a great riding experience and is a whole lot of fun. It is great for beginners or more advanced riders. 8.5-inch tires grip the terrain like talons as you travel at a max speed of 14 KM/H. Charging time is 2-3 hours, which gives you 4-6 hours of continuous run time. Two 2 x 350W silent drive motors power this beast. It is very fun to ride and ul certified and safety certified.
Pros:
Built tough
Powerful
Great for commuting
Cons:
Charging time could be better
Buy Now
5. Roller Blue Galaxy - Best Hoverboard For Heavy Adults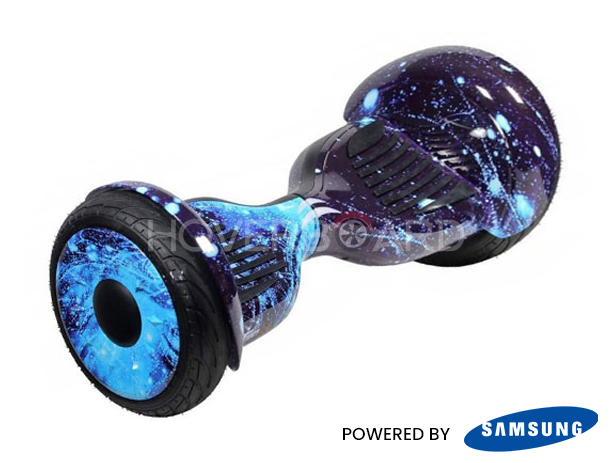 Roller is a brand that people trust when it comes to adult
hoverboard
like the Roller Swagboard Outlaw T6. The Swagboard Pro T1 is one of the most popular models. It has a comfortable top speed of 8 miles per hour with a 7-12 mile range. The maximum rider weight capacity is up to 220 lbs. Other features include LED headlights, battery indicators, rubber bumpers, a 250 Watt motor, and two riding modes / training modes. The learning modes work well to teach you. This Swagtron T1 self-balancing scooter is a reliable and fun ride for both adults and kids alike. It charges in just 1 hour.
Pros:
Comfortable speed
Carries heavy riders
Fast charge
Cons:
Buy Now
6. Roller Rainbow Lighting - Best 10 Inch Hoverboard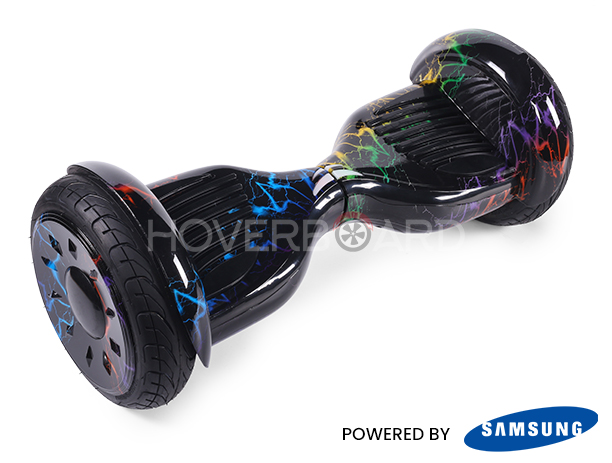 Gyroor has quickly made a name for itself with hoverboards like the G-F1. Large 10" off-road tires are driven by powerful 700 watt dual motors, It will reach maximum speeds of up to 10 to 12 miles per hour while you are listening to tunes thanks to the built-in Bluetooth speaker. LED lights put on quite a display while riding. This is a very competent off-road hoverboard for adults. I tested it on varied terrain and it performed great. It is very powerful.
Pros:
Large tires
Powerful motor
Bluetooth speaker
Cons:
May be too powerful for new riders
Buy Now
7. Ranger Pink Camo Hoverboard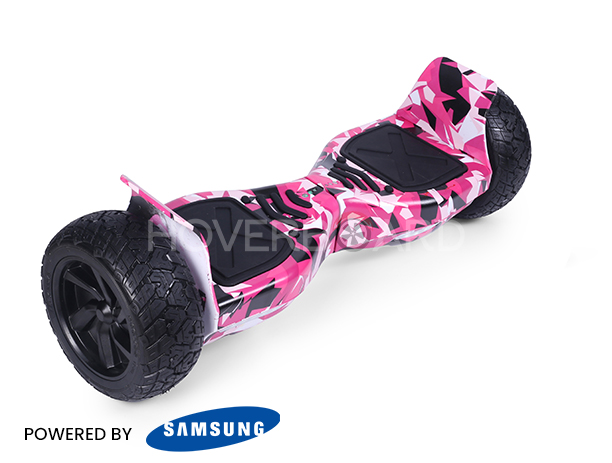 Every one knows Razor. They make quality hoverboards that kids love. But adults are also getting in on the action. The Razor Hovertrax 2.0 is a great hoverboard for adults who don't care about being the fastest. It has silent, dual hub motors for a smooth ride at speeds up to 6 mph. It also has a run time of up to 115 minutes of continuous running time per a single charge of the battery. The hoverboard for kids and adults is comfortable and the vehicle itself is stylish. Razor has done it again.
Pros:
Smooth ride
Decent run time
Cons:
Buy Now
8. Air Chrome Rose Gold - Best Racing Hoverboard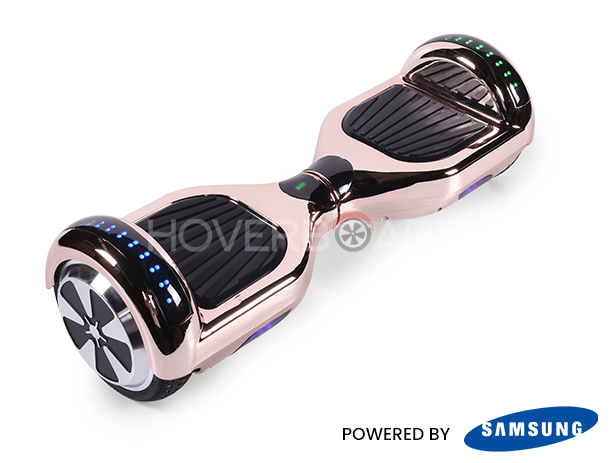 The Tomoloo Q2X has a lot to offer. I was surprised at how well it handled and performed. If you have an inclination for some racing action, this one feels built for it. It has wide 6.5 inch tires, a 500-600 watt motor, max speed of 12 km/h and a range of over 12 km on a single charge. It has a maximum weight of up to 220 pounds. It also has LED lights, a Bluetooth speaker, and is waterproof. I really liked my time testing this one. It had to make the list.
Pros:
Performs great
Great for racing
Cons:
Takes some getting used to
Buy Now
9. Air RED Camo Hoverboard - Best Scooter For Beginners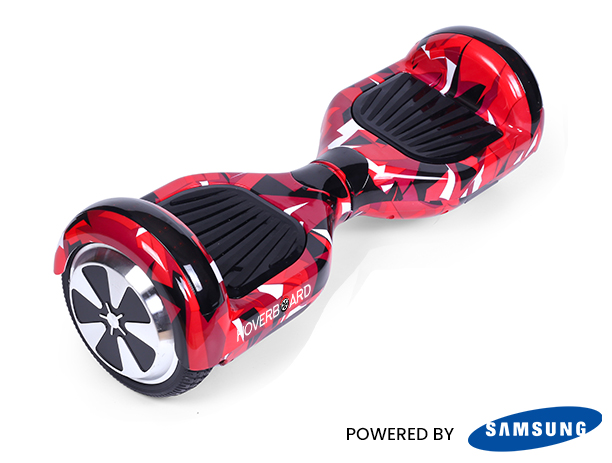 You have to start somewhere and the Felimoda hoverboard is a great entry-level vehicle. Self-balancing technology makes it easier and safer for beginners and amateurs to learn to ride. A 300-watt dual motor is just powerful enough to get you comfortable riding these two-wheelers. It delivers a top speed of 9mph with a range of 10-12km on a full battery. Perfect for a beginning adult.
Pros:
Great for new riders
Nice range
Cons:
Buy Now
10. Air Flame Hoverboard With Kart For New Riders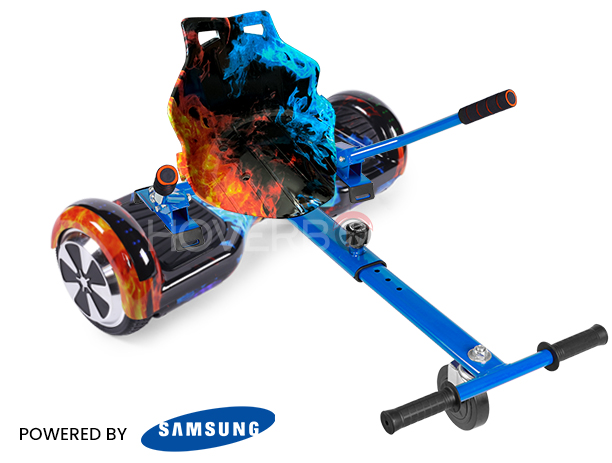 Just getting started, but crave some off-road adventure? This Epikgo off-road model will help you learn how to ride on varied terrain. It has 400W Dual Motors for power, will last over 1 hour and over 10 miles of range on a single battery charge, and will take you over grass, mud, and sand. Most adults will fit the max weight of 240 pounds. This all-terrain vehicle is the perfect way to get started with hoverboards.
Pros:
Great for learning
Made for off-road
Cons:
Experienced users can do better
Buy Now