There are many ways to commute today. You can take the bus, the train, or drive your car, but the most fun way to commute to work today is to ride a hoverboard. Every day more people are choosing to ride to work on two wheels. However, for new buyers, it can be hard to figure out which models are the best. That's why we tested every hoverboard under the sun to find out which is the best hoverboard for commuting. There are many different brands available like Razor,
Swegway
,
Segway
, SwagTron, Tomoloo, and Epikgo to name a few. They come in many styles, with different speeds, ranges, and motor power. We have done the hard work for you, choosing picks that are all ul2272 certified to the highest safety standards. Now onto our #1 pick.
HOT DEAL
1. Monster By Hoverboard - Best Hoverboard Brand For Commuting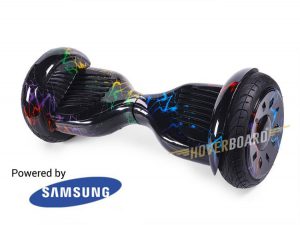 The Monster is simply the best way to ride a
best hoverboard for adults
to and from work, with its large 10-inch wheels and All-Terrain Off-Road tires that grip the ground like a beast. I was very impressed by the speed and the smooth ride. This is the way to travel! It has a maximum speed of 14KM/H, gives you up to 2 hours of battery life per charge and takes about 2-3 hours of charging time to fully charge. It is outfitted with two 350 watt Silent Drive dual motors to power those huge tires and a Bluetooth sound system so that you can drive to work or anywhere else with your music. I found the Monster to be a reliable and fast way to get where you are going. It is without a doubt the best hoverboard for commuting. It also has a durable build quality. We loved the fast charging.
Pros:
Fast
Quick charge
Powerful motors
Cons:
For experienced riders only
Buy Now
2. Drifter - Best Off-Road Hoverboard For Commuting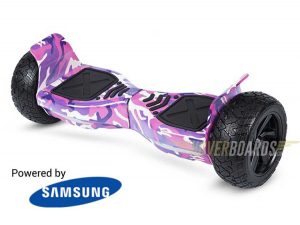 The Drifter is perfect for those who take the scenic route on their commute since those 8.5-inch all-terrain tires will tackle road, grass, gravel and more. I was impressed at how much power it displayed off-road and it performed like a champion. This hoverboard is like a tank tearing through just about anything. This personal transport comes with a 4400mAh Li-Ion battery that can be charged over 2000 times for impressive battery life! The battery charging time is up to 2 hours. It also brings a maximum speed of 14KM/H and two 350 watt motors run the show. You can see how that would devour terrain. It has all of the right safety features and a Bluetooth sound system rounds it all out. This self-balancing scooter is a ton of fun. It is a fun hoverboard for adults.
Buy Now
3. The Drifter with Classic Kart- Best Hoverboard Of 2022 For Short Trips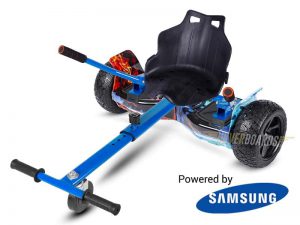 If it's a reliable
hover board
that you're after for short trips or quick commutes, the electric scooters Swegway is a reliable ride. This vehicle takes you to your destination fast while providing an enjoyable ride on 8.5-inch all-terrain tires. It reaches maximum speeds of 14KM/H for up to 2 hours of continuous use running time on a single charge. It has a fast-charging time of 2-3 hours and is powered by 2 X 350W Silent Drive motors and a lithium-ion battery. This hoverboard has some serious power and is a durable vehicle for all of your travels. Swegway is a top hoverboard brand and this is one of their best.
Buy Now
4. Monster Fire - Best Hoverboard Under £300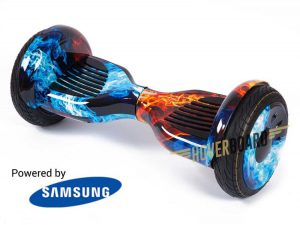 You get a lot for your money with the Monster Fire. A great ride, power and a style that is all about speed. It features a Li-Ion battery with a battery life that will last over 2000 charges, All-Terrain Off-Road Tires, and a max speed of 14KM/H. It delivers up to 2 hours of use per charge with a charge time of 2-3 Hours. This baby has some serious power with 2 X 350W brushless hub motors and 10 wheels that hug the terrain. A Bluetooth Sound System rounds it all out. Of course, it is safety certified as well. Those features along with great performance are why it is the best hoverboard under 300.
Buy Now
5. Roller Black Camo Segway Hoverboard For Traveling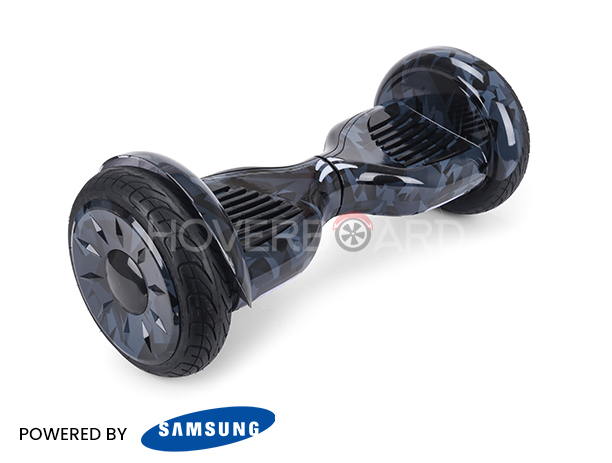 Segway Ninebot offers many cool vehicles like electric skateboards, scooters, and hoverboards, but their best is the Segway MiniPro. Whether you are going on or off-road this self-balancing scooter does the job. It is easy to ride, with powerful 800-watt motors, is durable thanks to aircraft-grade material and is fun. It is expensive though. Large 10.5-inch tires offer a smooth ride regardless of terrain and that kneebar makes it easy to steer. Novices will appreciate that. IP54 certification means that it is water-resistant. LED lights will keep you visible at night while hitting a top speed of 10 miles per hour and traveling up to a 14-mile range on a full battery. There's also a mobile app and 3 riding modes.
Buy Now
6. Drifter Black Ranger - Best Commuting Hoverboard For New Riders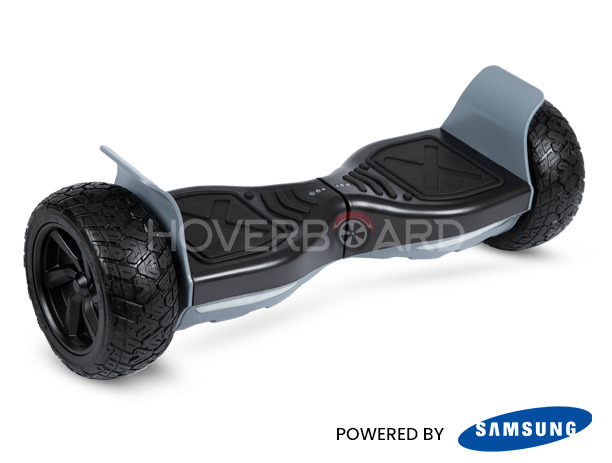 New riders are going to love their trek to work while riding the Swagtron T580. It has a top speed of 7.5 mph and 200W dual motors for some get-up and go. It travels up to 8 miles per full charge with a rider weight limit of 44 -220 lbs. 6.5" hard rubber tires add to the durability and keep your ride feeling great. Other features include speakers, a map function and app control. We were impressed with the test results of this entry-level model and recommend it for new riders.
Buy Now
7. Air Black Camo Hoverboard For Both Kids and Adults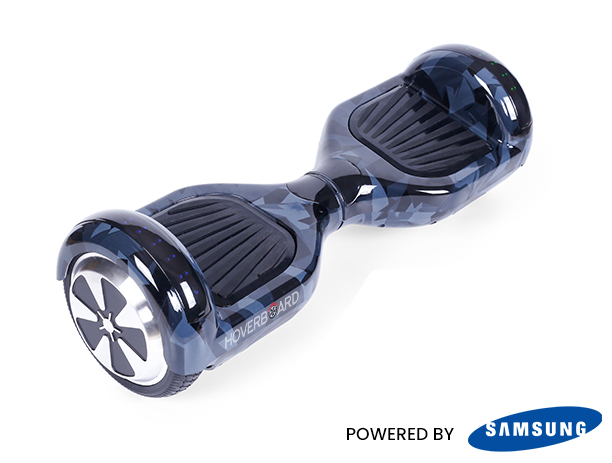 Tomoloo is known for making quality electric vehicles and the K1 is no exception. This model has an app, 3-speed modes, Bluetooth audio to play music, LED lights, dual 350W brushless motors and a max speed of10 mph. We really liked this hoverboard for both commuting and casual use. Both kids and adults will have fun on this hoverboard with Bluetooth. It has a range of up to 12 miles and a weight capacity of up to 264 lbs. Take it to the park, the neighbor's house or for a fun ride to work. This is an affordable and reliable ul certified model that is easy to ride.
Buy Now
8. Air Blue Camo Hoverboard For Long Rides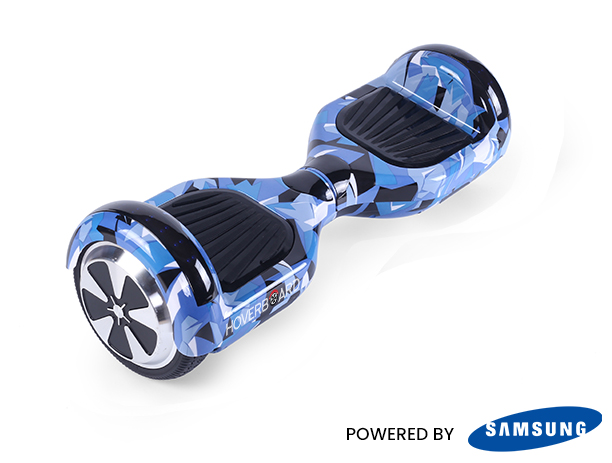 The Air Camo Hovertrax 2.0 has a great range that will get you where you are going. It has a range of 15 miles or 115 minutes and a top speed of 6 miles per hour. So this is great for those long commutes and if you are looking for a hoverboard for kids, they will also enjoy it. This smart self balancing vehicle comes equipped with 350-watt dual hub motors and it can handle riders at a maximum weight of 220 lbs. The ride is smooth and safe, but it could have included more features for the price like other self balancing scooters. Still, it is a decent hoverboard for kids and adults. You already know this hoverboard brand for the popular swagtron swagboard Pro and theSwagtron Swagboard Outlaw T6.
Buy Now
9. Air Camo Green With Classic Kart - Best Budget Hoverboard For Commuting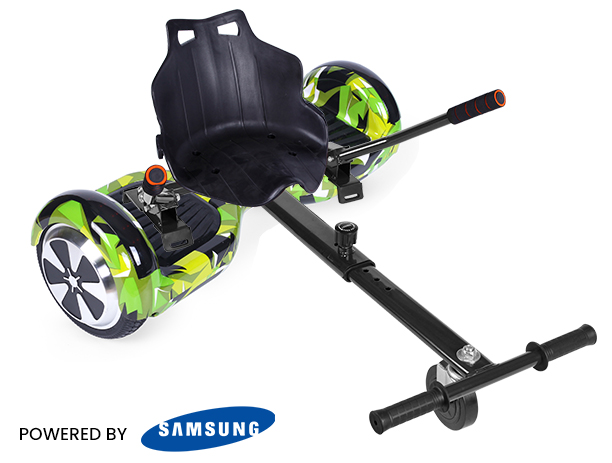 The Hyper Gogo will let you travel on or off-road at a great price. You sacrifice some features, but you get a dependable ride with builtin Bluetooth speakers, 6.5 Inch all-terrain rubber wheels, RGB LED headlights, a max speed of 7.4 mph, and charging times of 2-3 hours. This selfbalancing scooter has a maximum capacity of 165 pounds. It could have more features, but you are getting a budget hoverboard that gets you where you are going. If that is your main goal, this is for you.
Buy Now
10. Air Camo Red Hoverboard With Classic Kart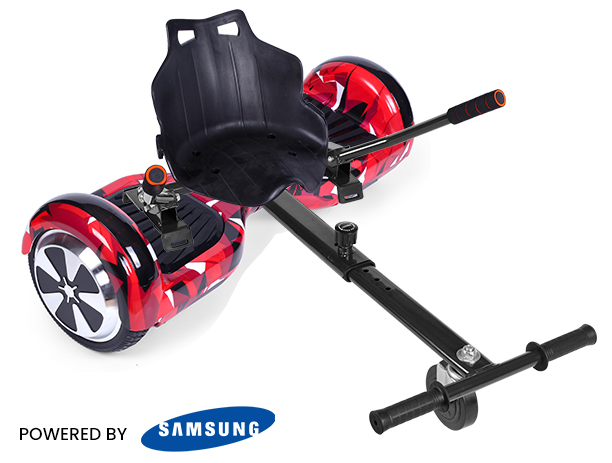 Air Camo has another winner with the Swagtron Swagboard Pro T1. This model is great for short and fast commutes. You can expect an 8 mph top speed and a 7-12 mile range. It will support a weight limit up to 220 lbs. It has LED headlights, battery indicators, rubber bumpers, and two training modes for those learning to ride for the first time. An upgraded 250 Watt motor and gear stabilization makes this self balancing hoverboard a reliable road warrior. Surprisingly, charging Time is just 1 Hour. You can see why the Swagtron T1 made the list even though it isn't a full-featured hoverboard.
Buy Now