Want to travel through the streets with a high speed hoverboard? We have the top high speed fastest segway hoverboards for you. We have tested and compared these hoverboards to provide our customers with the best options. Wheel construction and quality are the main features which determine the top speed of a hoverboard. Also, when you are going so fast, safety becomes essential so, do not forget to wear helmet.
So if top speed is your priority, browse through our guide for fastest hoverboards and find the best one for you.
HOT DEAL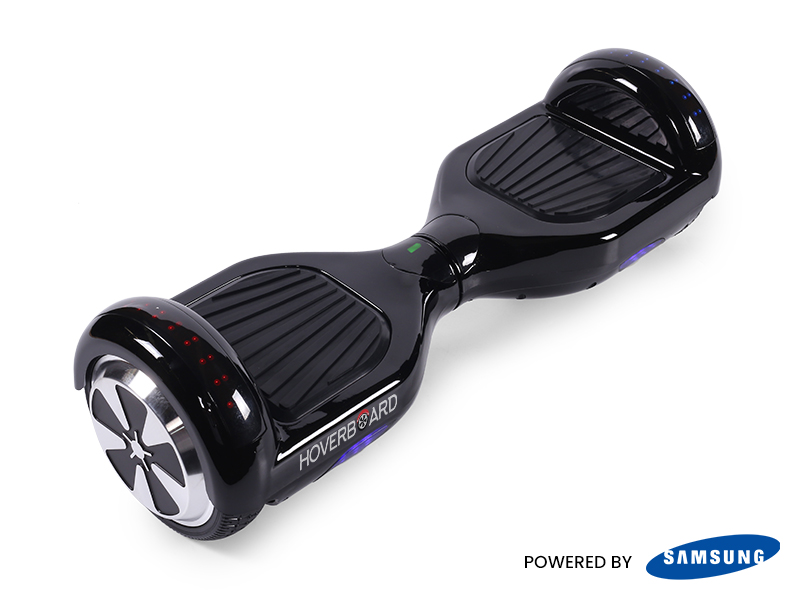 If you are looking for a high speed hoverboard but want to go for a smaller wheel size then Air Black Hoverboard is the best one for you. It has a wheel size of 6.5 inch, which is the smallest wheel size available in a hoverboard and it is the most common and popular wheel size in a hoverboard. It is quite suitable for kids as well as beginners. It offers a maximum speed of 12km/h which is the highest a 6.5 inch hoverboard can offer. This fastest segway hoverboard also comes with a CE Certified charger which makes the hoverboard last 2x longer than any other hoverboard.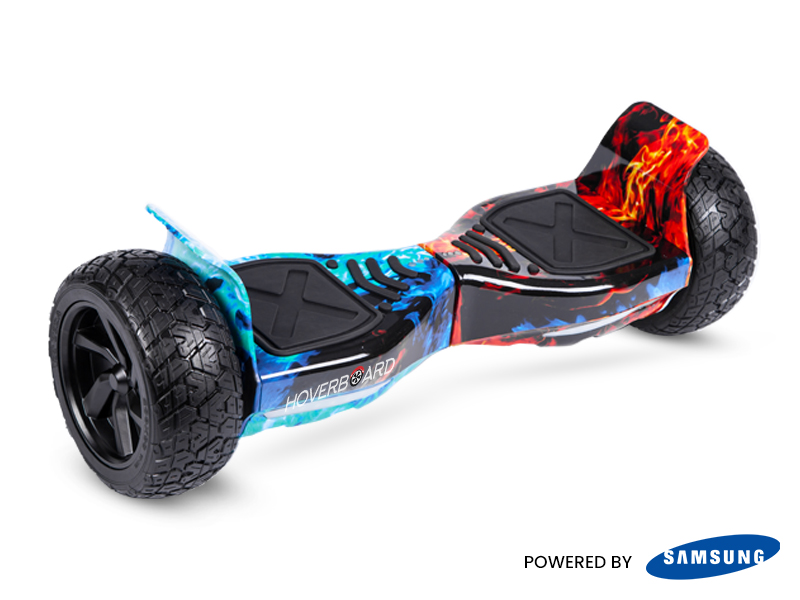 Ranger Flame Hoverboard a sleek segway hoverboard with 8.5 inch wheel size. A 8.5 inch hoverboard is comparatively faster and bigger in size than a 6.5 inch wheel size hoverboard. A 8.5 inch hoverboard is made with strong material and due to the bigger wheel size it is perfect for off road riding. Also because of its powerful motor and bigger wheel size, it offers a maximum speed of 12km/h. It offers a smooth ride on rough terrains, so if you are looking for an off-road hoverboard then this is the best option for you as it provides a smooth ride on rough surfaces and also comes with amazing self balancing technology.
BUY NOW
Roller Rainbow Lightning Hoverboard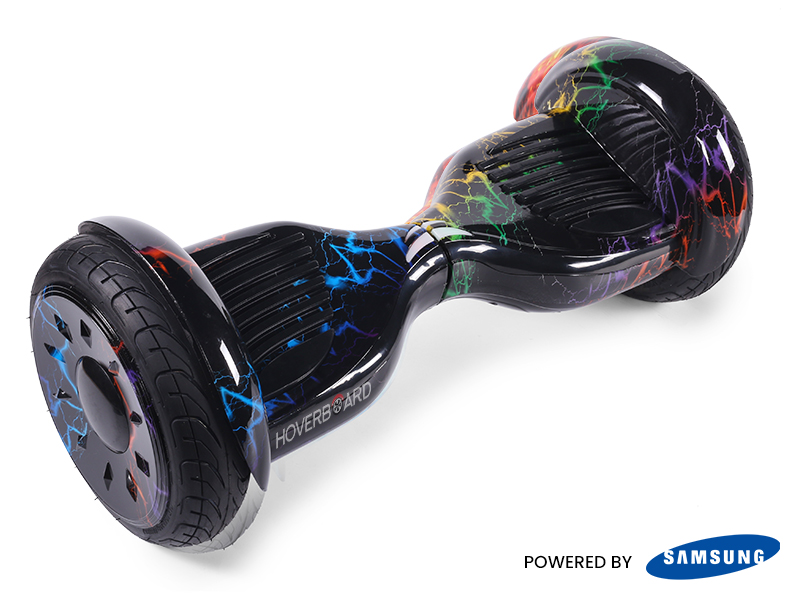 Roller Rainbow Lightning Hoverboard is our 10 inch best seller hoverboard. It offers the highest speed amongst all other hoverboards. If speed is your priority, then this fastest segway hoverboard is the perfect choice for you. This is a very attractive hoverboard because of its print and also because of the amazing features. A 10 inch hoverboard is perfectly suitable if you want to take your hoverboard to the next level because a 10 inch hoverboard is best suited to ride on extreme rough surfaces and provides a very smooth ride on uneven surfaces. It also has many great features such as LED Lights and bluetooth speakers. This amazing swegway hoverboard allows you to blast your favourite music while riding and makes your hoverboard even more fun.
BUY NOW