If you are a new rider or an experienced hoverboard user, you may want to leave the road in search of rougher terrain. In that case, you are going to need an off-road hoverboard electric scooters. These hover boards are specialized to handle various terrain and usually have much larger wheels with better traction and a more powerful motor to tackle uneven land. We tested many models to learn which is the best off-road hoverboard and we have the results below.
HOT DEAL
1. Drifter - Best Off-Road Hoverboard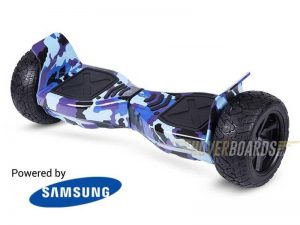 The Drifter is a ul2272 certified top performer with some power and a smooth ride over all kinds of terrain. It doesn't slow down, but grips that terrain and forges ahead. I tested it in grass, gravel, woodsy terrain, muddy ground, and flat roads. It handles like a hoverboard that costs twice as much. It has a 4400mAh Li-Ion battery with a battery life of over 2000 charges. Charging time is just 2 hours or less. With a maximum speed of 14KM/H it is plenty fast enough for off-road fun. Two 350 watt motors provide plenty of power and it has a Bluetooth sound system for music on the go.
Pros:
Performs great
Great top speed
Handles smoothly
Cons:
None. It gets everything right
Buy Now
2. Monster - Best 10 Inch Off-Road Hoverboard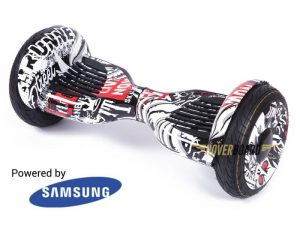 For all-terrain fun you want a powerful Monster and that's what we have here. It has plenty of power with 2 x 350W silent drive motors, 10-inch all-terrain tires for all-terrain and it rides like a champion with a maximum speed of 14KM/H. It does what it does with power and attitude. The build quality is amazing. Charging time is about 2-3 hours for a single charge. You get an impressive 4-6 hours of running time or ride time.
Pros:
Great value
Large tires
Great range
Cons:
Top of the line. No flaws.
Buy Now
3. Drifter with Classic Kart - Best All-Terrain Hoverboard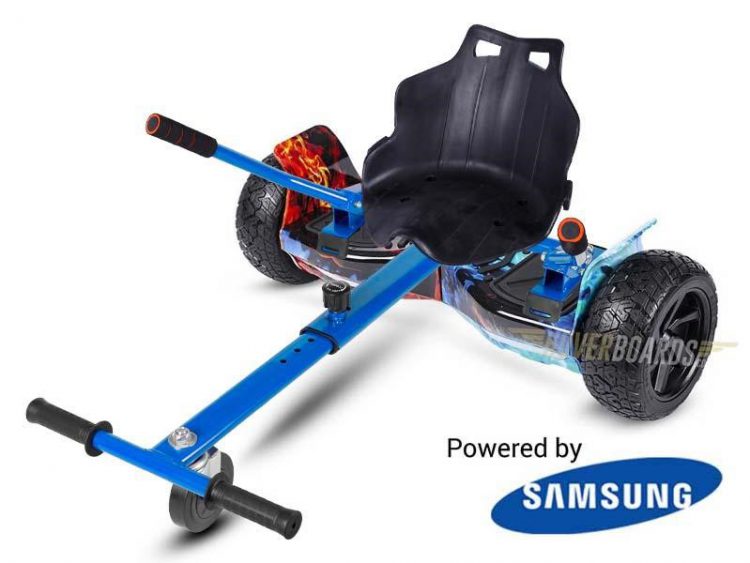 The balancing hoverboard Swegway is built like a beast. A beast that handles rough terrain easily while offering a comfortable ride. It boasts 8.5 inch all terrain hoverboard tires that grip the terrain tight. This model is a great ride for both beginners or more advanced riders. With a max speed of 14 KM/H, this model is a ton of fun. It has a charging time is 2-3 hours, and a full charge gives you 4-6 hours of continuous run time, which is super impressive. Two 2 x 350W silent drive motors bring the power.
Pros:
A durable hoverboard
Powerful
Large tires
Solid Rubber Tires
Best For Riding Experience
Weight Limit = 100kg
Cons:
Charging time could be better, but you get a lot of range.
Buy Now
4. Monster with Pro Kart - Best Hoverboard For The Money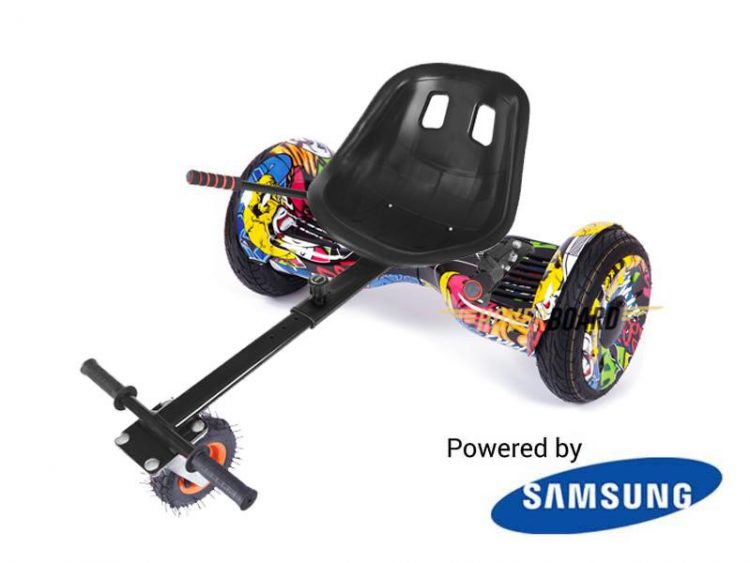 The Swegway Monster is another very capable beast of an off-road hoverboard. It boasts large 10-inch all-terrain tires that will handle a variety of terrain types while giving you a comfortable ride over all of it. It has a maximum speed of 14KM/H. This board just feels great. It charges up in 2-3 hours and a fully charged battery gives you 4-6 hours of run time. It is packing twin 350W silent drive motors. As with all of the rest of these certified hoverboards, it is safe.
Pros:
Great buy
Large tires
Great run time
Cons:
None really. Charge time could be lower, but it gives you so much run time.
Buy Now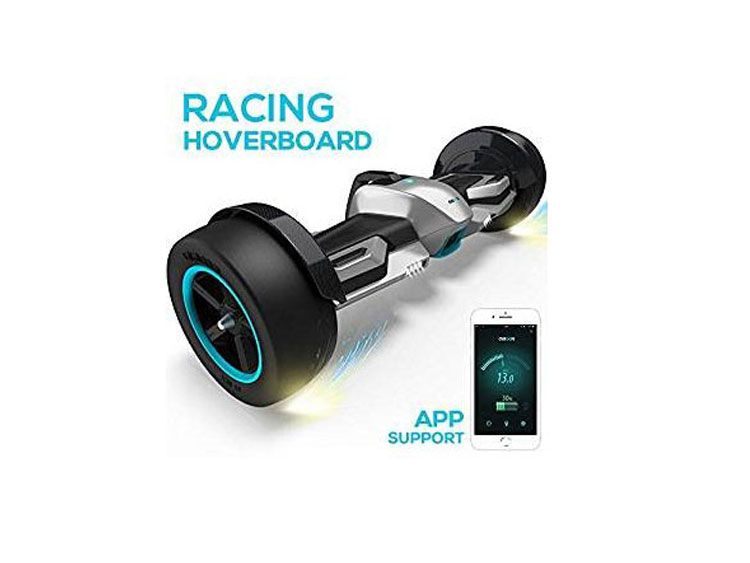 The Gyroor G-F1 is a very capable all-terrain hoverboard with 8.5" tires and powerful 700-watt motors, It can hit top speeds of up to 10 to 12 miles per hour and is armed with a built-in Bluetooth speaker to play music. LED lights help to light the way and put on a show while riding. I tested it on several terrain types and it performed fantastically. It is a great
off road hoverboard
at a fair price and easy to ride.
Pros:
Large tires
Powerful motors
Bluetooth sound system
Cons:
Geared toward experienced riders
Buy Now
6. EPIKGO - Best Off-Road Hoverboard For New Riders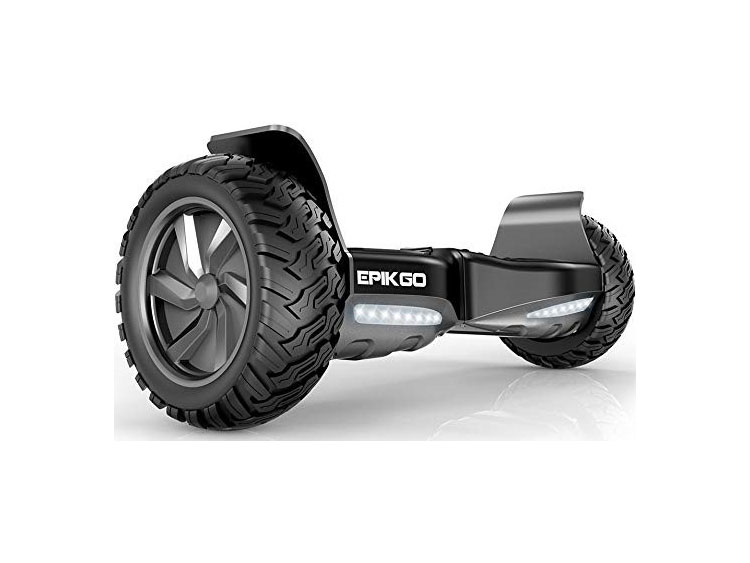 This Epikgo model is great for new riders. It has respectable power thanks to 400W Dual Motors. It gives the rider 10 miles of range per full battery charge. It handles muddy terrain, grass, sand, and gravel with ease and has a weight capacity of 240 pounds. This all-terrain vehicle is best suited for those new to off-roading. I performed very well, but not as well as the top picks above it. This hoverboard for kids and adults is still a great ride.
Pros:
Great entry-level off-roader
Decent range
Cons:
Geared toward new all-terrain riders
Buy Now
7. HYPER GOGO - Best Budget Off-Road Hoverboard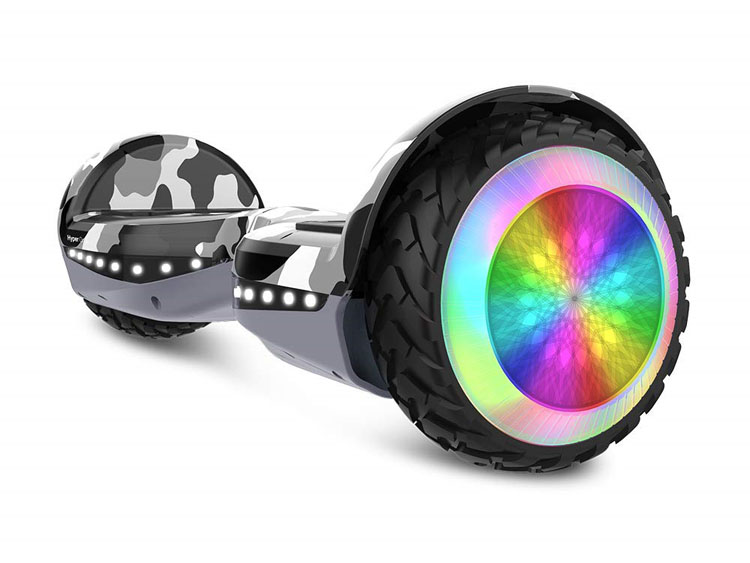 Another great choice that is priced nicely is the Hyper Gogo. Since you are getting a value price, it doesn't have many features, but it is reliable and it has speakers, 6.5 Inch all-terrain rubber wheels, LED headlights, a top speed of 7.4 mph, and a charging time of 2-3 hours. It also has a maximum weight capacity of 165 pounds. This is a reliable budget hoverboard without any frills.
Pros:
Great price
Reliable
Low top speed will please some
Cons:
Buy Now
8. Gyroor Warrior - Best Off-Road Hoverboard For Kids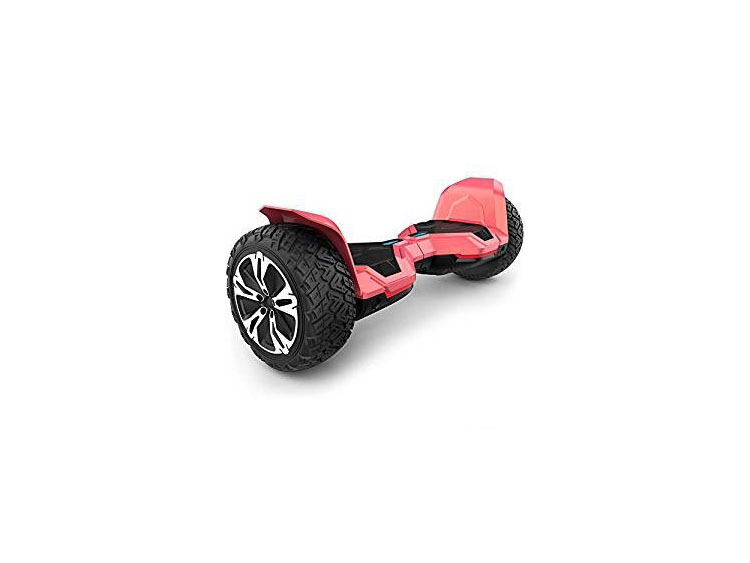 The Gyroor Warrior has LED lights, 8.5-inch all-terrain tires, speakers, a powerful 700-watt motor and good looks. This road warrior has a max speed of 9.95 miles per hour and it charges in 1.5 to 2 Hours. That's not a bad charge time given the range. The range on a full battery charge is 7.5 to 9.5 Miles. It also has a durable aluminum frame and IP54 water resistance, with a max load, is 265 Pounds. It performed decently in off-road conditions like gravel, twiggy terrain and dirt. This selfbalancing scooter did get stuck a few times, but aside from that, it was a lot of fun to ride.
Pros:
Large 8.5 inch tires
Decent top speed
Cons:
Could be faster
Does get stuck occasionally
Buy Now
9. Lamborghini - Best Off-Road Hoverboard Design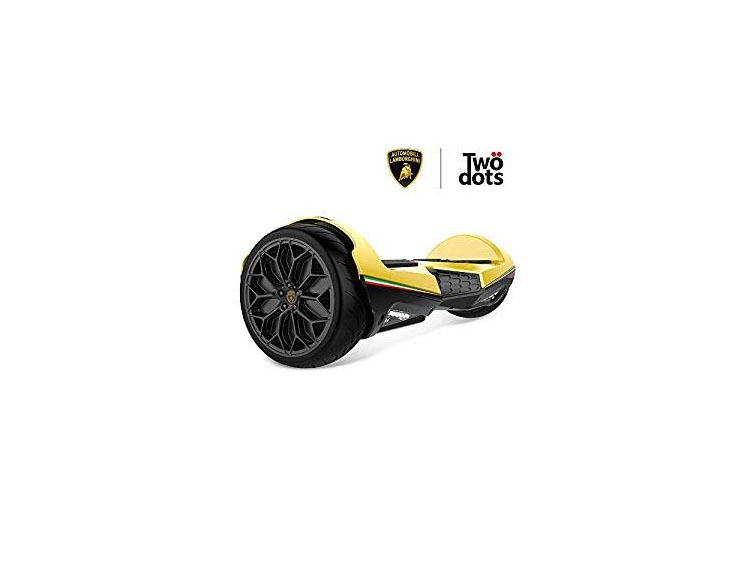 I don't have to tell you that a Lamborghini is all about speed and style. The official Lamborghini hoverboard is styled like the sportscar. It has a BlueTooth speaker, LED lights, mobile app, 8.5 inch rubber tires, and a tough build. This model is expensive and is more suitable for experienced riders. Surprisingly, it is not very fast though. It has a maximum speed of 9 miles per hour with dual 400W motors. Charge time is also not as fast as we would like at 3.5 hours. It does handle on and off-road terrain very well, however. And the style is fantastic.
Pros:
Lamborghini style
Mobile app
Large tires
Cons:
Low top speed
Slow charge time
Buy Now
10. Swagtron Swagboard Outlaw T6 - Best Swagtron Hoverboard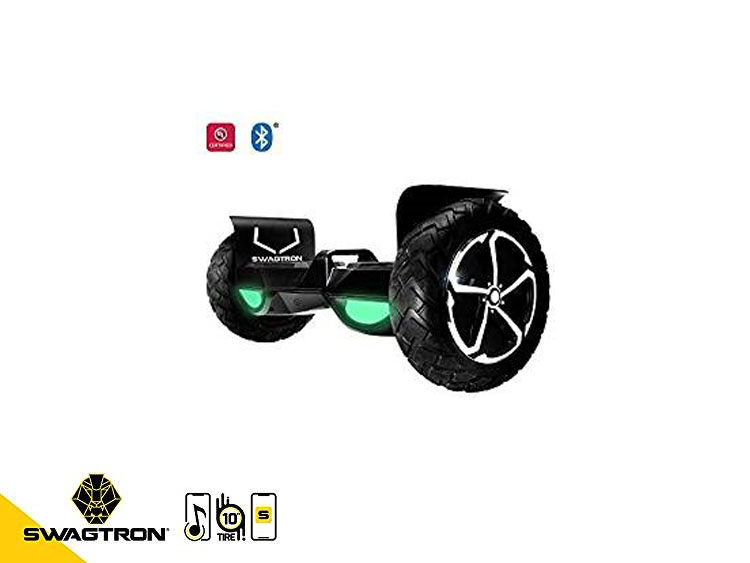 Swagtron is a well-known hoverboard brand and a bit of an outlaw when it comes to quality vehicles. You'll know them from the Swagtron T1 and the Swagboard Twist. The Swagtron Swagboard Outlaw T6 is another great hover board from the company. With a 420 lbs weight capacity nearly anyone can ride. It performs great in mud, grass, rain, and gravel. The 12 mile range will get you to your destination at speeds of up to 12 MPH. The 10" rugged tires grip terrain nicely, urged onward by 300 watt dual motors. You'll be happy to know that Bluetooth in onboard as well.
Pros:
Good top speed
10 inch tires
Large weight capacity
Cons:
Buy Now